Glencore is set to launch its multi-billion dollar initial public offer on Thursday. Barring a last minute glitch, the world's largest commodities trader will be quoted on the London and Hong Kong exchanges by mid-May.
Will the IPO entice rival traders to follow suit and leave behind years of private ownership?
For sure, the attention of the whole industry, from Geneva to Singapore, is on it. And it should be – the flotation is a watershed moment which could change the industry for ever.
Among the world's largest commodities traders there are already several listed companies, including Mitsubishi of Japan, Illinois-based Archer Daniels Midland, New York-based Bunge, Singapore-listed Wilmar, Noble Group of Hong Kong, and Olam of Singapore. For them, the IPO will change little, other than the frenzy around Glencore could prompt more investor's interest in them, boosting their valuation.
But among the top houses, many still remain private and publicity-shy: Cargill of the US, Louis Dreyfus Commodities of France and Swiss-based Vitol, Trafigura, Gunvor and Mercuria. Other smaller players, from French-based Touton and Sucres et Denrees to Hetco of the US and UK-based Arcadia, are also private.
Louis Dreyfus Commodities, controlled by the Louis-Dreyfus family, is looking itself for a sale, merger or IPO. Glencore's flotation could have a massive impact on its choice: on the one hand, a multi-billion-dollar successful IPO could convince Margarita Louis-Dreyfus to follow suit. On the other, Glencore could use the additional fire power of being a public company to attempt a merger. One way or the other, LDC is likely to have gone through a corporate event within the next year or so. LDC's senior traders, which control a 22 per cent stake, could see a windfall when the moment arrives.
The IPO is unlikely to affect Cargill. After all, the biggest trader of agricultural commodities has just finished a complex deal to wind down a stake in Mosaic, the fertiliser maker, to allow the exit of one of its family shareholders and remain precisely private. Don't expect any changes here over the short term.
Vitol, the world's largest oil trader, and Trafigura, number three in oil and two in metals, are similar cases. Both believe in keeping their trading businesses private. Besides trading, Vitol and Trafigura have each built logistics businesses – mostly oil storage and terminals – which consume large amounts of capital. For that reason, both companies are seeking options to raise funding, but just for that area.
Vitol sold half of its oil terminals and tanks business last year to a subsidiary of Malaysia's national oil company Petronas for $735m in cash. Trafigura is searching too for a strategic investor – I'm told it has already had conversations with sovereign wealth funds in Asia. Over the medium term, Trafigura could consider an IPO of its logistics business, but I think the move is several years away.
For the time being, Vitol and Trafigura will tap the capital market for debt. Vitol is using the US private placement market, and I believe the trend will continue for a while, as the company is sceptical of launching a public bond. Trafigura, meanwhile, raised €400m in a eurobond last year and I am expecting it would return to the eurobond market later this year to raise a similar amount.
For the rest, the IPO of Glencore is an interesting spectacle to watch from the distance. But Gunvor, Mercuria and a constellation of smaller trading houses have no plans to go public or raise finance on the capital market. At least not yet.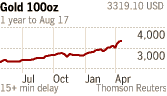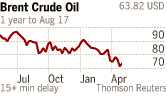 About Glencore
Glencore is one of the world's leading integrated producers and marketers of commodities that industries around the world need. Customers in industries such as automotive, power generation, steel production and food processing, rely upon Glencore's established global network of operations as a source of metals and minerals, energy products and agricultural products. These commodities either originate from Glencore's owned production assets or are secured from third parties, and benefit from the refining, processing and marketing expertise of Glencore. The Group also provides financing, logistics and other supply chain services to producers and consumers of commodities.
Glencore was founded in 1974. It is a privately-held group owned by its management and employees. Headquartered in Baar, Switzerland, Glencore employs over 2,700 people in its marketing operations in 50 offices across 40 countries. In its industrial operations, Glencore employs over 54,800 people in 30 countries. Glencore has interests in various publicly listed companies including 34.5% in Xstrata, 44% economic (39% voting) in Century
Aluminum, 70.5% in Minara Resources, 74.4% in Katanga Mining, 8.8% in UCR, 51.5% in Chemoil Energy and 32.2% in Recylex.