The New Seven Sisters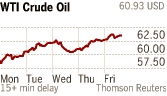 Despite the fall in oil prices, the world's most robust national oil companies and those with the biggest reserves, remain the leaders of the pack. Many of the new Seven Sisters are in the list below:
Saudi Aramco: With 25 per cent of the world's oil reserves and the capacity to produce nearly triple the amount of any other group, Saudi Aramco is the world's most successful national oil company. The House of Saud dictates energy policy but leaves day-to-day strategy to the capable technocrats who run it. Saudi Aramco has a massive investment programme ($50bn (£26bn, €38bn) over 15-20 years) but some of that is now being delayed because of the fall in oil prices and Saudi Aramco's belief that the amount it pays for equipment and labour will drop, making prudence the order of the day. But Saudi Aramco is not without its challenges: its fields are aging and the company is having to work harder and harder to maintain production. It's relatively secretive position has led some to question whether it is up to the task – a lack of faith many find misplaced and Saudi Aramco finds enraging.
Gazprom: No other company has kept Europe, and even Asia, on tenterhooks more than Gazprom over the past five years. As a tool of the Kremlin, it seems perennially in dispute with Ukraine, its most important transport link to its biggest customers in Europe. Meanwhile, it has muscled its way into major projects, such as Sakhalin II, despite having very little experience operating big fields, and no experience in liquefied natural gas. The collapse in oil prices and the economic downturn in Russia have affected Gazprom severely, but analysts point out that the Kremlin will do everything in its power to maintain Gazprom's influence.
CNPC/PetroChina: All three of China's top oil companies have been making ambitious moves abroad. But China National Petroleum Corporation, with its 88 per cent-owned PetroChina as a listed subsidiary, is the biggest and has the widest international reach. PetroChina holds most of its overseas assets in a joint venture with its parent and is active in about 20 countries from Azerbaijan to Ecuador. CNPC retains sole control of its controversial assets in Sudan. With the fall in oil prices, China's has already agreed to lend tens of billions of dollars to energy companies in Russia and Brazil. Perhaps this downturn will see China coming out on top.
NIOC: Iran is one of the few Middle East countries with massive hydrocarbon wealth that is open to investment by foreign energy companies…at least in theory. National Iranian Oil Company has partnerships with Italian, French, Dutch and Norwegian companies and collaborates with Chinese and Russian groups. But those relationships have been severely strained with almost all new western investment having been scared away by US policies aimed at thwarting Tehran's nuclear ambitions. That has meant South Pars, the world's biggest gas field, remains so untapped that Iran is a net gas importer.
Pdvsa: After years of mismanagement under Venezuela's populist president Hugo Chavez, Pdvsa's production is shrinking. But the company remains important to the fortunes of international energy groups, many of whose contracts were rewritten during the oil price boom. Now that prices have again fallen and Pdvsa needs their money and help, international oil companies that stuck around, are hoping their fortunes are about to improve with new heavy oil fields becoming available in the Orinoco belt.
Petrobras: The strength of Petrobras is in finding and producing oil from deep waters. And in the past two years it appears to have hit the jackpot with huge finds in the deep waters off its south eastern coasts. Expertise gained in Brazil's waters is being applied in offshore west Africa and the Gulf of Mexico, where its Cottonwood field is in production. But the company is now looking inward again because the job in Brazil is so big. Some executives have compared it to the size of the North Sea and Alaska, though more wells will have to be drilled to get a more precise reserves figure.
ExxonMobil: Still the only international oil company on the list, depite the slow reversal of power back towards the group and away from the national oil companies. That shift began in the past few months as any hope in a quick recovery of oil prices disappeared. Quite simply, ExxonMobil is the best run company among its peers; the one other oil companies want to emulate and investors want to be able to afford. And ExxonMobil is again the world's biggest listed energy group, a slot it lost in 2007 to PetroChina, but regained when oil prices fell and investors fled the safety of a company with a stellar dividends record.